THE TRANCE FORMATION OF AMERICA
The centerpiece of this article is a video presentation by Mark Phillips and Cathy O'Brien. Be sure to watch this presentation, as this is at the core of the issue of this article.
During the early period of the Cold War, the CIA became convinced that communists had discovered a drug or technique that would allow them to control human minds. In response, the CIA began its own secret program, called MK-ULTRA, to search for a mind control drug that could be weaponized against enemies.
MK-ULTRA, which operated from the 1950s until the early '60s, was created and run by a chemist named Sidney Gottlieb. Journalist Stephen Kinzer, who spent several years investigating the program, calls the operation the "most sustained search in history for techniques of mind control."
Some of Gottlieb's experiments were covertly funded at universities and research centers, Kinzer says, while others were conducted in American prisons and in detention centers in Japan, Germany and the Philippines. Many of his unwitting subjects endured psychological torture ranging from electroshock to high doses of LSD, according to Kinzer's research.
"Gottlieb wanted to create a way to seize control of people's minds, and he realized it was a two-part process," Kinzer says. "First, you had to blast away the existing mind. Second, you had to find a way to insert a new mind into that resulting void. We didn't get too far on number two, but he did a lot of work on number one."
Kinzer notes that the top-secret nature of Gottlieb's work makes it impossible to measure the human cost of his experiments. "We don't know how many people died, but a number did, and many lives were permanently destroyed," he says.
Ultimately, Gottlieb concluded that mind control was not possible. After MK-ULTRA shut down, he went on to lead a CIA program that created poisons and high-tech gadgets for spies to use.
Kinzer writes about Gottlieb and MK-ULTRA in his new book, Poisoner in Chief.
Poisoner in Chief
Sidney Gottlieb and the CIA Search for Mind Control by Stephen Kinzer
On how the CIA brought LSD to America
As part of the search for drugs that would allow people to control the human mind, CIA scientists became aware of the existence of LSD, and this became an obsession for the early directors of MK-ULTRA. Actually, the MK-ULTRA director, Sidney Gottlieb, can now be seen as the man who brought LSD to America. He was the unwitting godfather of the entire LSD counterculture.
In the early 1950s, he arranged for the CIA to pay $240,000 to buy the world's entire supply of LSD. He brought this to the United States, and he began spreading it around to hospitals, clinics, prisons and other institutions, asking them, through bogus foundations, to carry out research projects and find out what LSD was, how people reacted to it and how it might be able to be used as a tool for mind control.
Now, the people who volunteered for these experiments and began taking LSD, in many cases, found it very pleasurable. They told their friends about it. Who were those people? Ken Kesey, the author of One Flew Over the Cuckoo's Nest, got his LSD in an experiment sponsored by the CIA by MK-ULTRA, by Sidney Gottlieb. So did Robert Hunter, the lyricist for the Grateful Dead, which went on to become a great purveyor of LSD culture. Allen Ginsberg, the poet who preached the value of the great personal adventure of using LSD, got his first LSD from Sidney Gottlieb. Although, of course, he never knew that name.
So the CIA brought LSD to America unwittingly, and actually it's a tremendous irony that the drug that the CIA hoped would be its key to controlling humanity actually wound up fueling a generational rebellion that was dedicated to destroying everything that the CIA held dear and defended.
On how MK-ULTRA experimented on prisoners, including crime boss Whitey Bulger
Whitey Bulger was one of the prisoners who volunteered for what he was told was an experiment aimed at finding a cure for schizophrenia. As part of this experiment, he was given LSD every day for more than a year. He later realized that this had nothing to do with schizophrenia and he was a guinea pig in a government experiment aimed at seeing what people's long-term reactions to LSD was. Essentially, could we make a person lose his mind by feeding him LSD every day over such a long period?
Bulger wrote afterward about his experiences, which he described as quite horrific. He thought he was going insane. He wrote, "I was in prison for committing a crime, but they committed a greater crime on me." And towards the end of his life, Bulger came to realize the truth of what had happened to him, and he actually told his friends that he was going to find that doctor in Atlanta who was the head of that experiment program in the penitentiary and go kill him.
On the CIA hiring Nazi doctors and Japanese torturers to learn methods
The CIA mind control project, MK-ULTRA, was essentially a continuation of work that began in Japanese and Nazi concentration camps.
The CIA mind control project, MK-ULTRA, was essentially a continuation of work that began in Japanese and Nazi concentration camps. Not only was it roughly based on those experiments, but the CIA actually hired the vivisectionists and the torturers who had worked in Japan and in Nazi concentration camps to come and explain what they had found out so that we could build on their research.
For example, Nazi doctors had conducted extensive experiments with mescaline at the Dachau concentration camp, and the CIA was very interested in figuring out whether mescaline could be the key to mind control that was one of their big avenues of investigation. So they hired the Nazi doctors who had been involved in that project to advise them.
Another thing the Nazis provided was information about poison gases like sarin, which is still being used. Nazi doctors came to America to Fort Detrick in Maryland, which was the center of this project, to lecture to CIA officers to tell them how long it took for people to die from sarin.
On the more extreme experiments Gottlieb conducted overseas
Gottlieb and the CIA established secret detention centers throughout Europe and East Asia, particularly in Japan, Germany and the Philippines, which were largely under American control in the period of the early '50s, and therefore Gottlieb didn't have to worry about any legal entanglements in these places. …
CIA officers in Europe and Asia were capturing enemy agents and others who they felt might be suspected persons or were otherwise what they called "expendable." They would grab these people and throw them into cells and then test all kinds of, not just drug potions, but other techniques, like electroshock, extremes of temperature, sensory isolation — all the meantime bombarding them with questions, trying to see if they could break down resistance and find a way to destroy the human ego. So these were projects designed not only to understand the human mind but to figure out how to destroy it. And that made Gottlieb, although in some ways a very compassionate person, certainly the most prolific torturer of his generation.
On how these experiments were unsupervised
[Gottlieb] operated almost completely without supervision. He had sort of a checkoff from his titular boss and from his real boss, Richard Helms, and from the CIA director, Allen Dulles. But none of them really wanted to know what he was doing. This guy had a license to kill. He was allowed to requisition human subjects across the United States and around the world and subject them to any kind of abuse that he wanted, even up to the level of it being fatal — yet nobody looked over his shoulder. He never had to file serious reports to anybody. I think the mentality must have been [that] this project is so important — mind control, if it can be mastered, is the key to global world power.
On how Gottlieb destroyed evidence about his experiments when he left the CIA
The end of Gottlieb's career came in [1973], when his patron, Richard Helms, who was then director of the CIA, was removed by [President Richard] Nixon. Once Helms was gone, it was just a matter of time until Gottlieb would be gone, and most important was that Helms was really the only person at the CIA who had an idea of what Gottlieb had been doing. So as they were both on their way out of the CIA, they agreed that they should destroy all records of MK-ULTRA. Gottlieb actually drove out to the CIA records center and ordered the archives to destroy boxes full of MK-ULTRA records. … However, it turns out that there were some [records] found in other places; there was a depot for expense account reports that had not been destroyed, and various other pieces of paper remain. So there is enough out there to reconstruct some of what he did, but his effort to wipe away his traces by destroying all those documents in the early '70s was quite successful.
______________________________________________________________________________________________
Sometimes words, or groups of words, found in the English language have many definitions or meanings. Within each meaning there may be different logical and Literal perceptions of the application of a given word. However, the words mind control usually conjure up a single response. This is most unfortunate due to the vast differences of perception contained within the reference.
For example, if you have access to a late 1980s Random House or later Webster's New Collegiate Dictionary and reference mind control, you will notice there is a conspicuous absence of a listing. Should you go one step further and secure a college professor's teaching copy of Oxford's Companion To The Mind (Oxford Press 1987), you can reference practically anything concerning research of the mind without a reference to mind control. Perhaps you may now realize that through Random House, Webster and Oxford Press
omissions, you are a victim of information control.
Mind control is sometimes loosely defined as information control. This being one of many accepted ways to define the term should immediately raise questions of distrust towards your information sources. Since what we think is based on what we learn, manipulation of a mind, or a nation of minds, can be accomplished through control of information. With thought control being a result of information control, many avid researchers of mind sciences simply label it "soft" mind control.
These days, we live in a world in which the continued existence of multinational businesses and governments depends upon instant communications. However, with consideration to the so-called problem of. information overload, it would appear to most people that we hear and see enough to make rational decisions concerning our individual lives.
Unfortunately, this is not true. What we don't know, as evidenced by mind control atrocities, is quickly destroying society as we have known it The answer to this problem is glaringly apparent. We, as citizens of a supposedly free country, should not permit our government to restrict any information that protects criminal activity under the guise of National Security.
Secret knowledge equals power, with the end result being control.
Therefore, despite the deliberate efforts of those persons in control of national media information management (who are not media employees), results of secret mind-control projects gone awry have been leaking out for years through the media. People are literally waking up to the mind-control reality because there is an obvious lack of logical explanation for certain sensational news events. What really happened at Jim Jones' Jonestown and with Sirhan Sirhan, John Hinkley, and Lee Harvey Oswald? And, more importantly, why did it happen?
The simple common denominator existing among these persons has been publicly slated by the media, based on research of their medical histories, is mind control. In reality, information control is but one component of mind control. Whereas "brain washing," a term coined by an investigative journalist writing about Korean War P.O.W.s around 1951, described the results of what the Chinese regarded as thought reform. The term brainwashing denotes to most people the destruction of a person's memory. This slang term continues to be used by the news media in place of the all encompassing term, mind control. In reality, applied brainwashing techniques are similar to those used in trauma-based behavior modification.
In 1971, the New York Times reported a story on the Central Intelligence Agency (CIA) and occult research, the basis of which was gained through a collection of documents released by the U.S. Government Printing Office under the Freedom of Information Act. This was a report to Congress and clearly showed that the CIA was interested in the cause and effect clinical findings that occult religious practices have on the Black Arts practitioner's and/or the observer's mind. Of particular interest to the CIA were the heightened levels of
suggestibility that certain occult rituals produced in the minds of the
practitioners. Cannibalism and blood rituals were ranked highest in the order of importance to their research.
Behavioral psychology teaches us that control of human suggestibility is recognized as the fundamental building block for external control of the mind. This suggestibility factor alone potentially creates a human rights legal issue when we consider constructing laws to protect people from overt or covert mind-control practices. Consideration to the human suggestibility factor could result in all forms of consumer oriented service and/or product advertising becoming illegal. Advertising and the marketing of services and/or products
through communications can be justifiably defined as a type of psychological manipulation, thought reform and/or mind manipulation which results in a form of behavior modification, A patriot friend, Steven Jacobson, published his book entitled Mind control in America in 1985, eloquently exposing the science of mind manipulation through advertising. The basis for successfully modifying human behavior requires mind manipulation techniques that, when expertly applied through advertising media, become a form of "soft" mind control.
Factoring in suggestibility through the tactile senses as the "Achilles' heel" of the human race renders everyone vulnerable to becoming, on some level, a victim of soft mind control.
It is an obvious truth that the National Security Act has been interpreted, not to guard the integrity of military secrets, but instead to protect criminal activity
of the highest order. Repeal of this Act and replacement with the established rules of military conduct concerning National Security that do not infringe upon the constitutional rights of America's citizenry or the rights of its allies would result in compliance with the Constitution. — Mark Phillips — Introduction
Deprogramming Cathy O'Brian
In spite of reporting to the FBI that I was a hypnotist, I knew that if the FBI and CIA could prove through my admissions I was using hypnosis on Cathy, her testimony in court would be worthless. Therefore, the threat of reprisal from the CIA was averted. In fact, through my own intensive research of hypnotherapy I learned how to control Cathy's trance states. I regarded it as unhypnotizing her. Eventually I would be regarded by mental health physicians as an "expert" in the application of this little-used clinical tool for recovering
memory.
Aside from my learned deprogramming skill, the balance of the formula I used consisted of elements which are actually rules of ethical therapy conduct.
Those therapy rules were strictly enforced, Cathy understood and agreed that, in order for her to have absolute control of her mind, she must place total trust in me and the therapy regime.
I maintained a constant vigil to ensure Cathy's physical and psychological safety from all outside influences.
No memories could be verbalized by Cathy until after they were written by her. The only questions I could ask were history oriented and directed to Cathy's presenting personality that was recovering the memory. Those questions could only address the who, what, when, how, and where of the memory. Even if I could have known the answers in advance, I could not inject. Our perceptions would have differed radically and could have created more memory barriers between personality fragments.
I fundamentally explained mind control to Cathy and she then understood that what happened to her was not her fault. However, she understood she was becoming responsible for her actions here and now. Through therapy, she was asserting control over her own mind.
We devoted many hours to "intellectual discussions" of Cathy's learned religious beliefs and they were "logically" debunked, just as if I were explaining how the illusions of a magician's tricks worked lo confuse reality.
No expression of emotion by Cathy would be permitted during the memory recovery and journaling process. I never asked her "how does that make you feel?" This is as important as the safety issue for the rapid recovery of memories
I provided Cathy adequate food, vitamins, water, and sleep to restore her failing physical health. I taught Cathy how to view her memories on a "mind movie scree n rather than re-experience them through the mind's "virtual reality" mechanism.
I instructed Cathy how to trance herself and control the depth of her trance state through a self-hypnosis technique (some regard as meditation). This was put in place to avoid possible contamination and/or confusion of her memories, which might have happened had I used a hypnotic induction technique known as guided imagery.
Cathy was not allowed to read books, newspapers, or magazines, to watch TV, or to discuss with Kelly anything she recalled. Cathy had experienced a lifetime of information control and therefore had minimal contamination of memory to sort through. This rule was also understood and respected by Kelly, whose memories were beginning to surface.
All behavior patterns and social habits Cathy exhibited were reexamined through logical discussion between us. All pre-established behavior patterns, including daily routines, were re-scheduled or stopped completely.
I required her to wear a wrist watch twenty-four hours a day, to alert me of any "lost time" she felt she was experiencing. Losing time, without trauma, is a strong indication that personality switching is occurring. Whereas being able to account for time is an indicator that recovery is occurring. The memories Cathy was recovering were horrible beyond anything I had ever heard anyone speak about, I often wondered if I had fallen in love with Cathy as a result of my developing the psychological malady known as the Stockholm Syndrome. Those thoughts never bothered me for I knew I had grown to love Cathy. I had heard enough horror from Cathy and Kelly to know I was now suffering from Post Traumatic Stress Disorder (PTSD). Thesymptoms of this disorder went unnoticed by Cathy and Kelly because they too were PTSDed, and had been all their lives
TRANCE-FORMATION OF AMERICA
My name is Cathleen (Cathy) Ann O'Brien, born 12/4/57 in Muskegon, Michigan. I have prepared this book for your review and edification concerning a little known tool that "our" United States Government is covertly, illegally, and un-constitutionally using to implement the New World Order (One World Government). This well documented tool is a sophisticated and advanced form of behavior modification (brainwashing) most commonly known as MIND CONTROL. My first hand knowledge of this TOF SECRET U.S. Government
Psychological Warfare technique is drawn from my personal experience as a White House "Presidential Model" mind-control slave. Much of the information enclosed herein has been corroborated and validated through brave and courageous "clean" members of the law enforcement, scientific, and Intelligence communities familiar with this case
These individuals' efforts helped me to understand and corroborate what happened after a lifetime of systematic physical and psychological torture orchestrated to modify my behavior through totally controlling my mind. Some of these courageous individuals are employed by the very system that controlled me and live in fear of losing their jobs, their families, or their lives. They have gone as far as they dare towards publicly exposing this tool of the engineers of the New World Order-to no avail. This book is a grassroots effort to solicit and enlist the public and private support of Human Rights advocates, the recognized, respected doers in America to expose this invisible personal and social menace. This can be done by well organized, cooperative citizens with a passion for justice, who have expressed interest in restoring our Constitution and taking back America. This copy you hold is for your edification and action.
While these pages have been condensed for your quick perusal, there are literally thousands of files of documentation that support much of what I am reporting. Thanks to those dedicated individuals who found a means of manipulating the system more cleverly than the perpetrators, the documents referred to were declassified for release right at the source!
It is my patriotic respect for the principles of truth, justice, and ultimately that freedom on which America was founded that compels me to expose the world domination motivations of those in control of our government, commonly referred to as the Shadow Government. By taking back America NOW, we can maintain the integrity of our country's history and future by detaining its destined course of being recognized world wide for the mind-control atrocities unleashed on humanity that literally begin where Adolph Hitler left off. Hitler's version of world domination that he termed in 1939 the "New World Order" is currently being implemented through advanced technologies in, among others, genetic mind-control engineering by those in control of America.
Senator Daniel Inouye, (D. HI) commented about the operations of this secret government before a Senate Subcommittee and described it well as "…a shadowy government with its own Air Force, its own Navy, its own fund raising mechanism, and the ability to pursue its own ideas of 'national interest', free from all checks and balances and free from the law itself."
The expertise of my primary advocate and skilled deprogrammer, Mark Phillips, developed through his U.S. Defense Department knowledge of "Top Secret" mind-control research and researchers, was responsible for the restoration of my mind to normal functioning. As a result, I have recovered the memories related in this text, and having survived the ordeal, have reached this point of enormous frustration. In 1988, through a series of brilliantly
orchestrated events, Mark Phillips rescued me and my 8-year-old daughter, Kelly, from our mind-controlled existence and took us to the safety of Alaska for rehabilitation. It was there that we began the tedious process of untangling my amnesic mind to consciously recall what I was supposed to forget. Many U,S. and foreign government secrets and personal reputations were staked on the belief that I could not be deprogrammed and rehabilitated to accurately reveal the criminal covert activities and perversions in which Kelly
and I were forced to participate, particularly during the Reagan/Bush Administrations. Now that I have gained control of my own mind, I view it as my duty as a mother and American patriot to exercise my gained free will to expose the mind-control atrocities that my daughter and I endured at the hands of those in control of our government. This personal view of inside Pandora's Box includes a keen perception of how mind control is being used to apparently implement the New World Order, and a personal knowledge of WHO some of
the so-called "masterminds" are behind this world and mind dominance effort.
Most Americans old enough to remember recall exactly where they were and what they were doing when President John F. Kennedy was shot. His assassination traumatized the nation and provides an example of how the human mind photographically records events surrounding trauma. The traumas I routinely endured during my mind-controlled victimization provided me the latitude to recover my memory in the photographic detail in which it was recorded. The direct quotes I have included in the following pages depicting
carefully selected events, are verbatim. I apologize for any obscenities quoted, but this was necessary to maintain the integrity of the statements and accurately reflect the character of the speaker(s).
While I am free to speak my mind, Kelly, now 17, is not so fortunate. Kelly has yet to receive rehabilitation for her shattered personality and programmed young mind. The high tech sophistication of the Project Monarch trauma-based mind-control procedures she endured, literally since birth, reportedly requires highly specialized, qualified care to aid her in eventually gaining control of her mind and life. Due to the political power of our abusers, all efforts to obtain her inalienable right to rehabilitation and seek justice have been blocked under the guise of so-called "National Security". As a result, Kelly remains untreated in the custody of the State of Tennessee-a victim of the system—a system controlled and manipulated by our abusive government "leaders" – a system where State Forms make no allowances to report military TOP SECRET abuses – a system which exists due to federal funding directed by our perverse, corrupt abusers in Washington, D.C. She remains a political prisoner in the custody of the State of Tennessee to this moment, waiting and hurting!
MY INTRODUCTION TO HUMANITY
My pedophile father, Earl O'Brien, brags that he began substituting his
penis for my mother's nipple soon after I was born. My multgenerational
incest-abused mother, Carol Tanis, did not protest his perverse actions due to
(reportedly) having similar abuse as a child which caused her to acquire
Multiple Personality Disorder.
My earliest recovered memory was that I could not breathe with my father's penis jammed into my little throat. Yet I could not discern his semen from my mother's milk. I do not recall thinking, but I am aware through education that this early sexual abuse distorted my primitive concepts of feeding, breathing, sexuality, and parental perceptions. I recall as a toddler being unable to run (I could barely walk) to my mother for help as my instincts demanded. Through my gulping sobs, my terror rose as I tried to clear my throat of my father's semen and draw a breath of air. My mother finally arrived at my side. Rather than comfort me, she accused me of throwing a temper tantrum and "holding my breath". She responded only by throwing a glass of cold water in my face. I was shocked! As the water
splashed my face, I knew she would not help and it was up to me to save myself. I automatically Multiple Personality Disordered. I was, of course, too young to logically understand that what my father was doing to me was wrong.
I accepted his strangling sexual abuse as a normal and natural part of my home life, and split off a personality to deal with the pain and suffocation to satisfy his perversions. Therefore as a child, I was dissociative of my father's abuse. I was totally unable to recall his sexual abuse, even in his presence, until I saw and felt his penis. Then the terror, which was my conditioned response, triggered access to that part of my brain that previously endured the trauma, I was remembering the abuse and how to deal with it. This part of my brain developed into a personality of its own-which belonged to my father-which he
rented out and later sold to the U.S. Government as will be explained and
detailed in the following pages.
Other parts of my conditioned mind dealt with other abusers, abuses and circumstances. My father was (as revealed by my own investigations) apparently a multigenerational incest child from a large, poor, and horribly dysfunctional family. His mother earned a living as a prostitute for local lumbermen after his father died when he was two years old. My father's
brothers and sister were all sexually and (occult) ritually abused just as he was.
They grew up to be drug addicts, prostitutes, street derelicts, and pedophiles who also sexually abused me and my brothers and sisters. I developed more personality splits to deal with the traumas of these torturous relationships.
My mother's dysfunctional family also appears to be multigenerational, but of a slightly higher socio-economic class. Her father owned the building occupied by a Masonic Blue Lodge he led, and managed a local beer distribution business with her mother after completing his military career.
Together they sexually abused my mother and her three brothers, who in turn
sexually abused me.
My family often went camping on the vast wilderness acreage surrounding
my grandfather's Masonic Lodge in Newaygo, Michigan. Large bluffs referred
to as "The High Banks' overlooked the White River flowing through his
property, which is where we pitched our tents. My mother's brothers, Uncle
Ted and Uncle Arthur "Bomber" Tanis, often accompanied us and sexually
abused my brother and me.
It was deer hunting season in or around November, 1961, when my father took the family camping on The High Banks to hunt with my uncles. That night, as my brother and I were being sexually passed around the campfire to satisfy pedophile perversions, a lost hunter stumbled into our camp. My father shot him when he attempted to run; the rifle's blasts piercing my brain and further fragmenting my mind. I sat dazed in a dissociative trance while my mother methodically picked up the campsite and my father and uncles disposed
of the body.
As my father drove us away from the crime scene, we were stopped by several hunters who had the road blocked in a desperate attempt to locate their missing companion. They described the man I saw my father kill, and said they heard gunshots. Reality intruded on my dissociative trance, and I screamed and cried hysterically until I no longer knew why I was crying.
My Uncle Ted soon became a street derelict. Uncle Bomber died a few
years later from alcoholism in his early forties. And my father became more financially and politically connected.
My mother's oldest brother, Uncle Bob, was a pilot in Air Force Intelligence and often boasted that he worked for the Vatican. Uncle Bob was also a commercial pornographer, producing kiddie porn for the local Michigan Mafia, which looped back to Mafia porn king and U.S. Representative Jerry Ford. I split off more personalities just to deal with my Uncle Bob, his "friends," and the perverse business he shared with my father.
My father's sixth grade education had earned him a job as a worm digger for local sport fishermen. By the time I was six years old, however, his pornographic exploitation of my older brother, Bill, and me had provided enough income to move us into a bigger house nestled in the Michigan sand dunes. My father was right at home there. The tourists and drug dealers who littered the eastern shore of Lake Michigan further supplemented his income by paying for perverse sex with us children. My father also became involved in
illicit drug sales.
Soon after we moved, my father was reportedly caught sending kiddie porn through the U.S. mail. It was a bestiality film of me with my Uncle Sam O'Brien's Boxer dog, Buster. My Uncle Bob, also implicated in manufacturing the porn, out of apparent desperation informed my father of a U.S. Government Defense Intelligence Agency TOP SECRET Project to which he was privy.
This was Project Monarch. Project Monarch was a mind-control operation which was "recruiting" multigenerational incest abused children with Multiple Personality Disorder for its genetic mind-control studies. I was a prime "candidate," a "chosen one". My father seized the opportunity as it would provide him immunity from prosecution. In the midst of the pandemonium that ensued, Jerry Ford arrived at our house with the evidence in hand for a meeting with my father."Is Earl home?" he called to my mother, who nervously stood behind the screen door, hesitating to let him in.
"Not yet," my mother replied, her voice shaking. "He should have been home from work by now-I know he's expecting you."
"That's OK". Ford turned his attention to me. I was standing outside on the front porch, and he crouched down to my level. Patting the large, brown envelope containing the confiscated porn tucked under his arm he said, "You like doggies, huh?"
"Buster is a nice doggy," I replied. "He's funny." Not understanding why the dog had been whisked away when the porn was confiscated, I complained,
"Buster's gone."
"Buster's gone?" Ford asked.
"Yeah. My Uncle Sam took him away," I told him.
Ford laughed loudly at the irony of my statement. In my limited view, I thought he found it humorous that Buster was gone. My father pulled into the driveway, honking the horn of his new, tan convertible. Ford stood up. With his fly eye level to me, I noticed his penis was erect and reached for it as conditioned.
"Not now, honey," he said. "I have business to tend…" Ford went inside with my parents to officially seal my fate.
Not long after that my father was flown to Boston for a two-week course at Harvard on how to raise me for this off-shoot of MK-Ultra Project Monarch, When he returned from Boston, my father was smiling and pleased with his new knowledge of what he termed "reverse psychology".
This equates to "satanic reversals," and involves such play-on-words as puns and phrases that stuck in my mind like, "You earn your keep, and I'll keep what you earn." He presented me with a commemorative charm bracelet of dogs, and my mother with the news that they "would be having more children" to raise in the project. (I now have two sisters and four brothers ranging from age 16 to 37 who are still under mind control.) My mother complied with my father's suggestions, mastering the art of language manipulation. For example, when I could not snap my own pajama top to the bottoms in a childish effort to
keep my father out of them, I asked my mother, "please snap me". She did. she would snap her forefingers against my skin in a stinging manner. The pain I felt was psychological as this proved to me once again that she had no intention of protecting me from my father's sexual abuse.
Also in keeping with his government-provided instructions, my father began working me like the legendary Cinderella. I shoveled fireplace ashes, hauled stacked firewood, raked leaves, shoveled snow, chopped ice, and swept—because," my father said, "your little hands fit so nicely around the rake, mop, shovel, and broom handles."
By this time, my father's sexual exploitation of me included prostitution to his friends, local mobsters and Masons, relatives, Satanists, strangers, and police officers. When I wasn't being worked to physical exhaustion, filmed pornographically, prostituted, or engaged in incest abuse, I dissociated into books. I had learned to read at the young age of four due to my photographic memory which was a natural result of MPD/DID.
Government researchers involved in MK-Ultra Project Monarch knew about the photographic memory aspect of MPD/DID, of course, as well as other resultant "super human" characteristics. Visual acuity of an MPD/DID is 44 times greater than that of the average person. My developed unusually high pain threshold, plus compartmentalization of memory were "necessary" for military and covert operations applications. Additionally, my sexuality was primitively twisted from infancy. This programming was appealing and useful
to perverse politicians who believed they could hide their actions deep within my memory compartments, which clinicians refer to as personalities
Immediately after my father's return from Boston, I was routinely prostituted to then Michigan State Senator Guy VanderJagt. VanderJagt later became a U.S. Congressman and eventually chairman of the Republican National Congressional Committee that put George Bush in the office of President. I was prostituted to VanderJagt after numerous local parades which he always participated in, at the Mackinac Island Political Retreat, and in my
home state of Michigan, among other places.
My Uncle Bob helped my father decorate my bedroom in red, white, and blue paneling and American flags. He provided assistance in scrambling my mind according to Project Monarch methodologies. Fairy tale themes were used to confuse fantasy with reality, particularly Disney stories and the Wizard of Oz, which provided the base for future programming.
I had personalities for pornography, a personality for bestiality, a personality for incest, a personality for withstanding the horrendous psychological abuse of my mother, a personality for prostitution, and the rest of "me" functioned somewhat "normally" at school. My "normal" personality provided a cover for the abuse I was enduring, but best of all it had hope hope that there was somewhere in the world where people did not hurt each other This same personality also attended Catechism, a weekly class at our Catholic church, St. Francis de Sales in Muskegon, Michigan.
My Catechism teacher was a Nun, or "Sister." Although I could not consciously think to protect myself from abuse, I had decided that becoming a Nun would provide me with the kind of life I sought. I could not rely upon my family, the police, or politicians to protect me. The church appeared to be my answer, and I listened diligently in class and prayed religiously. I learned all about the political structure of the church, and was prepared for my first Confession,
The Catholic beliefs I was taught include the idea that man is not fit to talk to God (the Father) directly, but must have a priest intercede instead. This is the purpose of going to Confession. I was instructed to tell my sins to the priest (also referred to as Father), who would relay the message to God. He would then supposedly tell me how many "Hail Marys" and "Our Father" prayers to say as my penance, or punishment. My Catechism teacher gave the class several examples of "sins," which included "sex outside of marriage."
When the Priest, Father James Thaylen, slid open the little screened partition
in the closet sized confessional, I began as I had been instructed, "Forgive me Father, for I have sinned…." I then proceeded to tell him that I had sex with my father and brother, to which he responded that I should "say three Hail Marys and one Our Father and I would be forgiven?!"
I knew then that I had to either believe that this Confession thing was a hoax, or that God condoned sexual child abuse. That night, my father had a talk with me. Apparently he was the "Father" that the priest had interceded to. My father instructed me that "from now on," I was to simply say "I disobeyed my parents" when I went to Confession and nothing more!
The next time I went to Confession, I did exactly as I was told. The veiled screen came off the Confessional partition between me and the priest, and a penis was stuck through the window, "God said that your penance is to treat me as you would your father. And remember, 'whatsoever you do to the least of your brothers, that you do unto me'." After performing oral sex on Father Thaylen, I emerged from the Confessional where all the other kids were waiting very impatiently for their turn. My teacher scolded me for taking so long and told me to add a few extra "Our Fathers" to my penance. When I told her I already did my penance, she told me again the "order of things" to the Confessional ritual—which did not fit anything I had just experienced! Without ever consciously knowing why, I abandoned the idea of becoming a Nun as that part of me, too, split off from what was left of my "normal" base personality. I continued to maintain an illusion of normalcy for school, excelling in my studies due to my photographic memory and in spite of my chronic "daydreaming". I had plenty of friends and played enthusiastically at recess, expending large amounts of energy in my subconcious effort to escape my own mind. And I lost myself in the books my father suggested I read: the Wizard Of Oz, Alice In Wonderland, Island of the Blue Dolphins, Disney Classics, and Cinderella—all of which were used in conditioning my mind for what soon would become mind-control programming.
I was prostituted by my father to, among others,. pedophiles Jerry Ford, Guy VanderJagt, and later U.S. Senator Robert C. Byrd. The mind-controlled part of me that was prostituted there perceived Mackinac as another dimension, the timelessness of which was enhanced by the island's antiquated styling. Automobiles were forbidden on the tiny island, which relied on horse drawn buggies or bicycles for transportation. Once when Lee Iaccoca was attending a cocktail party at then Governor Romney's Mansion, I overheard him comment, "What better place for auto execs to get away from it all than on an island with no cars?"
Mackinac Island, due to its geographic location, provided an air of friendliness between the U.S. and Canada that formed my childish perception that our countries knew no boundaries. This political view was further enhanced by my father always taking the family to Niagra Falls where my mind was to be symbolically "washed of all memory" or what had occurred in Mackinac. Niagara Falls' numerous, powerful waterfalls were in reasonably close proximity to Mackinac Island, and shared the border between the U.S. and
Canada.
When Pierre Trudeau was elected Prime Minister of Canada in 1968, I often heard it said, "Pierre Trudeau is one of Ours, you know." I first heard this phrase cryptically referring to Trudeau's loyalty to the Vatican when Father Don was discussing him with my famer one Sunday after mass. This fact circulated quickly among those I knew who were involved in the Catholic/Jesuit aspect of Project Monarch.
The summer after Trudeau was elected, my father took the family to Mackinac Island as usual. Climbing on a large statue on the grounds of the Governor's Mansion, I could see across the field to the Grand Hotel. I noticed Canadian flags flying amongst the American flags that lined the front of the old hotel. As I slid down off the statue, Guy VanderJagt approached with a drink and a cigarette in his hand. Palling my hair into place he said, "Straighten your shirt, I've got someone important for you to meet," "I knew someone important was here because of those flags," I said, tucking my shirt in my pink shorts.
"When I was at the Vatican," VanderJagt began, "I was told that Prime Minister Trudeau is a friend of the Pope. He thinks like one of us. A true Catholic. He likes Cathy-licks."
VanderJagt led me upstairs in the mansion, where Pierre Trudeau was lowering the window shades in a dimly lit bedroom crowded with antiques. VanderJagt closed the door behind me. Trudeau's tuxedo coat was neatly draped over a chair, which left him in his formal pants, while shirt, and a bright red cummerbund which caught my eye. "I like your sash," I said.
"Hasn't anyone taught you Silence yet?" His somber, gruff attitude was softened by his smooth, silky voice.
Triggered into the part of me that endured the Rite to Remain Silent, I assumed Trudeau knew all about interdimensions according to my deliberately formed perceptions. I could not/did not understand that interdimensions actually equated to the inner-dimensions of my own compartmentalized mind. Likewise, I did not understand that "Keys to the Kingdom" referred to knowing the codes, keys, and triggers to my controlled mind. "Guy said you like Cathy licks," I said, repeating what VanderJagt had told me. "Are you the Keeper of
the Keys?"
I was slow to grow into adolescence. By the time I was thirteen years old, my breasts were tender and beginning to swell, which made me "too old" for VanderJagt's pedophile perversions. When my father brought me to Mackinac Island for routine prostitution at the Political Retreat, VanderJagt introduced me to a new friend he had made now that he was in Washington, D.C. as a U.S. Congressman-U.S. Senator Robert C. Byrd, Democrat from West Virginia.
Byrd had been a U.S. Senator as long as I had been alive, serving as Senate Whip and later as President Pro Tempore of the Senate and as the all powerful Senate Appropriations leader. Byrd commanded attention and respect from all who came in contact with him, particularly from my father. When we were left alone in his room, he loomed over me in a threatening stance. His cold, blue slitty eyes locked onto mine. I undressed and climbed into his bed as ordered.
I was momentarily relieved to find that his penis was abnormally tiny—so small it didn't even hurt! And I could breathe with it in my mouth! Then he began to indulge himself in his brutal perversions, talking on and on about how I was "made just for him" due to the vast amounts of pain I could withstand. The spankings and police handcuffs I had previously endured were child's play compared to Senator Byrd's near death tortures. The hundreds of scars on my body still show today. With VanderJagt, sex was a matter of "how much I could give," whereas with Byrd it was "how much I could take". And I was forced to take mote pain than any human could logically withstand. I was dedicated to Byrd at age thirteen which meant he would be directing my future in Project Monarch, and my father would raise me according to his specifications.
My MPD/DID existence became more regimented from that point on. I was kept physically worn down to the point of exhaustion in order that I be sufficiently receptive to my father's limited hypnotic programming capabilities to condition my mind for mind control. The pornography I was forced to anticipate in became much more violent immediately after Byrd, switching me from predominantly pedophile and bestiality themes to torturous versions of sadomasochism (S&M). My father and mother worked in tandem daily to "break my spirit," destroying any remnants left of my self-confidence, tearing down my self-esteem, and thus annihilating my free will urges. They conditioned/taught me my dreams were reality and my reality were dreams, that black is white and up is down. "Good night, sleep tight, dream about your mommy and daddy" is what I heard every night. This was intended to confuse my mind to believe incest in the middle of the night was "just a bad dream".
Senate Select Committee to Study Governmental Operations with Respect to Intelligence Activities
---

(The Church Committee)
Resolution passed: Jan 27, 1975
Final report issued: Apr 29, 1976
Chairman: Senator Frank Church (D-ID)
Vice Chairman: Senator John Tower (R-TX)
Origins
In 1973 the Senate Watergate Committee investigation revealed that the executive branch had directed national intelligence agencies to carry out constitutionally questionable domestic security operations. In 1974 Pulitzer Prize–winning journalist Seymour Hersh published a front-page New York Times article claiming that the CIA had been spying on anti-war activists for more than a decade, violating the agency's charter. Former CIA officials and some lawmakers, including Senators William Proxmire and Stuart Symington, called for a congressional inquiry.
Process
On January 21, 1975, Senator John Pastore introduced a resolution to establish a select committee to investigate federal intelligence operations and determine "the extent, if any, to which illegal, improper, or unethical activities were engaged in by any agency of the Federal Government." The Senate approved the resolution, 82-4.
Majority Leader Mike Mansfield cautioned the Senate "against letting the affair become a 'television extravaganza.'" He and Republican Leader Hugh Scott carefully selected committee members, balancing experienced lawmakers with junior members and ensuring that members represented a variety of political viewpoints. When Philip Hart declined to lead the committee for health-related reasons, Mansfield selected Democrat Frank Church of Idaho to serve as chairman. A 16-year member of the Committee on Foreign Relations, Church had co-chaired a special committee to critically examine the executive branch's consolidation of power in the Cold War era. Church recognized the strategic value of the nation's top intelligence agencies and was also mindful of the need for American institutions to function within the confines of U.S. constitutional law. He had aggressively lobbied to lead the investigation. Republican John Tower of Texas, a member of the Armed Services Committee, was selected as the committee's vice-chairman.
Public Relations
The committee decided that most of its hearings would be held in closed, executive session, in order to protect intelligence sources and methods. The committee held a series of public hearings in September and October of 1975 to educate the American public about the "unlawful or improper conduct" of the intelligence community, highlighting a few carefully selected cases of misconduct. These hearings examined a CIA biological agents program, a White House domestic surveillance program, IRS intelligence activities, and the FBI's program to disrupt the civil rights and anti-Vietnam War movements. These nationally televised events offered the American public an opportunity to learn about the secret operations conducted for decades by U.S. intelligence agencies.
Though the committee's work garnered much national attention, it was not without its critics, some of whom dismissed the inquiry as a vehicle for Senator Church's 1976 presidential bid. (Church declared his candidacy in March 1976.) Others argued that congressional inquiries (the House conducted its own separate investigation) undermined the security and credibility of U.S. intelligence agencies. The assassination of Richard Welch, CIA station chief in Greece, outside his home in Athens on Christmas Day, 1975, diverted the public's attention from the committee's focus on intelligence abuses. Church remained resolute in his belief of "the right of the public to know what the instrumentalities of their Government have done."
Investigation
The committee faced a formidable task: to conduct a wide-ranging investigation of the nation's most secret agencies and programs, and based on those findings, write a detailed report including legislative recommendations. All of this work was to be completed within one year (later extended to 16 months). After a meeting with President Gerald Ford and his top national security advisors, Church and Vice-Chairman Tower secured from the president a pledge that the White House would cooperate with Senate investigators. Staff identified potential programs for study and began requesting documents from intelligence agencies. Though staff did not always receive documents in a timely fashion, they enjoyed unprecedented access to materials that had never before been made public. Perhaps the most well-known of these internal reports, the CIA's so-called "Family Jewels," outlined the agency's misdeeds dating back to President Dwight Eisenhower's administration. This report, as well as those found in other agencies, provided road maps that staff investigators used to piece together complicated histories of domestic, foreign, and military intelligence programs during the Cold War era. Even with a peak staff of 150, however, organizing and analyzing these materials proved to be an arduous task.
Despite these numerous challenges, the Church Committee investigated and identified a wide range of intelligence abuses by federal agencies, including the CIA, FBI, Internal Revenue Service, and National Security Agency. In the course of their work, investigators identified programs that had never before been known to the American public, including NSA's Projects SHAMROCK and MINARET, programs which monitored wire communications to and from the United States and shared some of that data with other intelligence agencies. Committee staff researched the FBI's long-running program of "covert action designed to disrupt and discredit the activities of groups and individuals deemed a threat to the social order," known as COINTELPRO. The FBI included among the program's many targets organizations such as the Southern Christian Leadership Conference, the anti-Vietnam War movement, and individuals such as Martin Luther King, Jr., as well as local, state, and federal elected officials.
Outcome
After holding 126 full committee meetings, 40 subcommittee hearings, interviewing some 800 witnesses in public and closed sessions, and combing through 110,000 documents, the committee published its final report on April 29, 1976. Investigators determined that, beginning with President Franklin Roosevelt's administration and continuing through the early 1970s, "intelligence excesses, at home and abroad," were not the "product of any single party, administration, or man," but had developed as America rose to a become a superpower during a global Cold War.
"Intelligence agencies have undermined the constitutional rights of citizens," the final report concluded, "primarily because checks and balances designed by the framers of the Constitution to assure accountability have not been applied." In a separate appended view, Senator Tower acknowledged "intelligence excesses" and the "need for expanded legislative, executive, and judicial involvement in intelligence policy and practices." He cautioned, however, that Congress should not "unnecessarily" restrain the president from exercising discretion in the realm of national security.
The final report included 96 recommendations, legislative and regulatory, designed "to place intelligence activities within the constitutional scheme for controlling government power." The committee observed that "there is no inherent constitutional authority for the President or any intelligence agency to violate the law," and recommended strengthening oversight of intelligence activities. The Church Committee's thoughtful and careful investigative work, which earned it the respect of many members of the Senate, ultimately led to reform efforts throughout the intelligence community.
Congress approved legislation to provide for greater checks and balances of the intelligence community. In 1976 the Senate approved Senate Resolution 400, establishing the Senate Select Committee on Intelligence, to provide "vigilant legislative oversight over the intelligence activities of the United States to assure that such activities are in conformity with the Constitution and laws of the United States." In 1978 Congress approved and President Jimmy Carter signed into law the Foreign Intelligence Surveillance Act (FISA), requiring the executive branch to request warrants for wiretapping and surveillance purposes from a newly formed FISA Court.
Some agencies pursued internal reform, in part because the Church Committee's inquiry revealed the extent to which agencies had encouraged, or permitted abuses, by individuals. One example includes new guidelines established by Attorney General Edward Levi. The executive branch issued Executive Order 12036 in 1978, which provided new guidelines related to intelligence activities (revoked in 1981).
Today, the Church Committee reports and hearings are frequently used by scholars who continue to examine U.S. intelligence activities during the Cold War era.
The two most important revelations of the Church committee investigation was discovering Operation Mockingbird and the mind control experiments of MKUltra.
CIA Mind Control Experiments
Declassified Documents Reveal Sex Abuse, More
"The instruction began with [deleted] relating to the student some of his sexual experiences. [Deleted] stated that he had constantly used hypnotism as a means of inducing young girls to engage in sexual intercourse with him. A performer in [deleted] orchestra, was forced to engage in sexual intercourse … while under the influence of hypnotism. [Deleted] stated that he first put her into a hypnotic trance and then suggested to her that he was her husband and that she desired sexual intercourse with him."
— Declassified CIA Document #140393, p. 1, dated July 9, 1951, original document available here
Dear friends,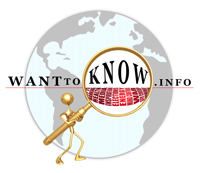 Tragic, heartbreaking mass murders in recent years have spread fear and panic among the general public. Yet some are questioning if there isn't more than meets the eye with these cruel and bizarre events. Is it conceivable that there might be a deeper agenda here?
This essay presents verifiable, undeniable evidence that secret CIA mind control programs have created assassins out of unsuspecting citizens in support of a hidden agenda.
The astonishing excerpts below, taken verbatim from declassified CIA documents, reveal detailed mind control experiments in highly secret, government-sponsored experiments. Through hypnosis, drugs, and electric shock, CIA clinicians fractured personalities and induced multiple personality disorder (MPD) – also called dissociative identity disorder (DID).
These top secret experiments were successful in creating Manchurian Candidates or super spies programmed to carry out assassination, terrorist acts, sexual favors, and more without conscious knowledge of what they were doing. The army of Manchurian Candidates created has very likely played a key, hidden role in world politics and the manipulation of the public.
To verify this startling information, links are provided to scanned images of the original CIA documents. Instructions are also available here to order any of these documents directly from the CIA using the Freedom of Information Act (FOIA).
Though dating from the 1950s and 60s, these revealing documents were not released for decades for reasons of "national security." The U.S. government claims mind control experiments are no longer being carried out, yet how can we know? The existence of these programs was denied for decades, and certainly any recent documents would be classified secret under the rubric of "national security."
A trusted CIA informant I know assures me that these programs are ongoing. These disturbing methods are used by various countries in clandestine operations around the world. Many might prefer not to look at these ugly wounds to the soul of our nation and world. Yet if we avoid or ignore them, they are likely to grow and fester.
Only by having the courage to look into the shadow parts of our world can we first understand and then work to stop the hidden manipulations and begin to heal these wounds. See the What You Can Do section near the bottom of this essay for more valuable information on how you can help stop the craziness and bring this vital information to light.
With best wishes for a brighter future,
Fred Burks for PEERS and WantToKnow.info
Former language interpreter for Presidents Bush and Clinton
Note: If you become overwhelmed by this material, click here for support. If you think you may have been subject to some of the things mentioned here, see this webpage for information on getting help and support in wonderful online communities. And for lots of reliable verifiable information from videos, major media articles, and more on these secret mind control programs, click here.
---
CIA document and page number: 190684, pp. 1, 4
Title: Outline of Special H Cases
Date: 7 January 1953
Page 1, Page 4
In a general request for volunteers [deleted names] volunteered for H [hypnosis] experimentation and were originally tested on 21 May 1951. Both girls, at this time, were nineteen years of age. These subjects have clearly demonstrated that they can pass from a fully awake state to a deep H controlled state via the telephone, via some very subtle signal that cannot be detected by other persons in the room, and without the other individuals being able to note the change.
It has been shown clearly that physically individuals can be induced into H by telephone, by receiving written matter, or by the use of code, signal, or words. Control of those hypnotized can be passed from one individual to another without great difficulty. It has also been shown by experimentation with these girls that they can act as unwilling couriers for information purposes, and that they can be conditioned to a point where they believe a change in identity on their part even on the polygraph.
Note: This document shows that CIA experimenters were successful in hypnotizing young women (19 years old in this case) to do things they would not do normally without any memory afterward, sometimes even unwillingly. Though they volunteered, these women were thus programmed to be Manchurian Candidates or super spies with no knowledge of what these men were doing to them.
---
CIA document and page number: 17395, p. 18
Title: ESP Research
Date: Unknown
Link to view image of original: Click here
Learning models will be instituted in which the subject will be rewarded or punished for his overall performance and reinforced in various ways – by being told whether he was right, by being told what the target was, with electric shock etc. … In other cases drugs and psychological tricks will be used to modify his attitudes. The experimenters will be particularly interested in disassociative states, from the abaissement de niveau mental to multiple personality in so-called mediums, and an attempt will be made to induce a number of states of this kind, using hypnosis.
Note: This document provides proof that the CIA was was using drugs and electric shock in attempting to induce MPD (multiple personality disorder). Though this document uses the masculine "he" to describe the subject, other documents show that most of the subjects used were young women who volunteered. The subjects were not informed about the deeper aspects and implications for which they were being trained. If you view the original, you will also find interesting information on ESP experiments.
---
CIA document and page number: 190691, p. 1, 2
Title: Hypnotic Experimentation and Research
Date: 10 February 1954
Link to view image of original: Page 1, Page 2
A posthypnotic of the night before (pointed finger, you will sleep) was enacted. Misses [deleted] and [deleted] immediately progressed to a deep hypnotic state with no further suggestion. Miss [deleted] was then instructed (having previously expressed a fear of firearms in any fashion) that she would use every method at her disposal to awaken miss [deleted] (now in a deep hypnotic sleep), and failing this, she would pick up a pistol nearby and fire it at Miss [deleted]. She was instructed that her rage would be so great that she would not hesitate to "kill" [deleted] for failing to awaken.
Miss [deleted] carried out these suggestions to the letter including firing the (unloaded pneumatic pistol) gun at [deleted] and then proceeding to fall into a deep sleep. After proper suggestions were made, both were awakened and expressed complete amnesia for the entire sequence. Miss [deleted] was again handed the gun, which she refused (in an awakened state) to pick up or accept form the operator. She expressed absolute denial that the foregoing sequence had happened.
Miss [deleted] felt reluctant about participating further since she expressed her doubt as to any useful purpose in further attendance. The Operator thereupon proceeded in full view of all other subjects to explain to Miss [deleted] that he planned to induce a deep state of hypnosis now. The reaction was as had been expected. Miss [deleted] excused herself to make a telephone call (defense mechanism?). Upon her return a very positive approach was adopted by the operator whereupon a deeper, much deeper state of hypnosis was obtained.
Immediately a posthypnotic was induced that when the operator accidently dropped a steel ball in his hand to the floor … Miss [deleted] would again go into hypnosis. Miss [deleted] then advised that she must conclude her work for the evening. She arose to adjust her hair before the mirror. The ball was dropped and she promptly slumped back into the chair and back into hypnosis. It is the opinion of the operator the Miss [deleted] if properly trained (positive approach) will continue to improve.
Note: Here we have proof that these women could be converted into unsuspecting and even unwilling assassins. They could be programmed to assassinate anyone and would do so without any conscious knowledge afterward. Note also the questionable status of "volunteer" implied. Though these women originally volunteered, unwillingness to continue could be manipulated by the men running the program. These men had nearly total control over the young women when hypnotized.
---
CIA document and page number: 190527, pp. 1, 2
Title: SI and H Experimentation
Date: 25 September 1951
Link to view images of original: Page 1, Page 2
Note: SI stands for sleep induction and H for hypnosis
Prior to actually beginning the more complex experiments, several simple post H were worked with both of the girls participating. The first major experiment of the evening was set up as follows without previous explanation to either [deleted] or [deleted]. Both subjects were placed in a very deep trance state and while in this state, the following instructions were given:
(A) [Deleted] was instructed that when she awakened, she was to procede to [deleted] room. She was told that while there, she would receive a telephone call from an individual whom she would know only as "Joe". This individual would engage her in a normal telephone conversation. During this conversation, this individual would give her a code word and upon mentioning the code word, [deleted] would go into a deep SI [sleep induction] trance state, but would be "normal" in appearance with her eyes open.
[Deleted] was then told that upon the conclusion of the telephone conversation, she would procede to the ladies room where she would meet a girl who was unknown to her. She was told that she would strike up a conversation with this girl and during the conversation she would mention the code word "New York" to this other girl, who, in turn, would give her a device and further instructions which were to be carried out by [deleted]. She was told that after she carried out the instructions, she was to return to the Operations Room, sit in the sofa and go immediately into a deep sleep.
(B) [Deleted] was instructed that upon awakening, she would proceed to [deleted] room where she would wait at the desk for a telephone call. Upon receiving the call, a person known as "Jim" would engage her in normal conversation. During the course of the conversation, this individual would mention a code word to [deleted]. When she heard this code word, she would pass into a SI trance state, but would not close her eyes and remain perfectly normal and continue the telephone conversation. She was told that upon conclusion of the telephone conversation, she would then carry out the following instructions:
[Deleted] being in a complete SI state at this time, was then told to open her eyes and was shown an electric timing device. She was informed that this timing device was an incendiary bomb and was then instructed how to attach and set the device. After [deleted] had indicated that she had learned how to set and attach the device, she was told to return to a sleep state and further instructed that upon concluding the aforementioned conversation, she would take the timing device which was in a briefcase and proceed to the ladies room.
In the ladies room, she would be met by a girl whom she had never seen who would identify herself by the code word "New York." [Deleted] was then to show this individual how to attach and set the timing device and further instructions would be given the individual by [deleted] that the timing device was to be carried in the briefcase to [deleted] room, placed in the nearest empty electric-light plug and concealed in the bottom, left-hand drawer of [deleted] desk, with the device set for 82 seconds and turned on.
[Deleted] was further instructed to tell this other girl that as soon as the device had been set and turned on, she was to take the briefcase, leave [deleted] room, go to the operations room and go to the sofa and enter a deep sleep state. [Deleted] was further instructed that after completion of instructing the other girl and the transferring to the other girl of the incendiary bomb, she was to return at once to the operations room, sit on the sofa, and go into a deep sleep state.
For a matter of record, immediately after the operation was begun it was noted that a member of the charforce was cleaning the floor in the ladies room and subsequently, both [deleted] and [deleted] had to be placed … once again in a trance state and instructions changed from the ladies room to Room 3. It should be noted that even with the change of locale in the transfer point, the experiment was carried off perfectly without any difficulty or hesitation on the part of either of the girls. Each girl acted out their part perfectly, the device was planted and set as directed and both girls returned to the operations room, sat on the sofa and entered a deep sleep state. Throughout, their movements were easy and natural.
Note: You will note the frequent use of "girls" (young women) in these programs. Do you think the men in charge, having complete hypnotic control of these women, might have at times taken advantage of them sexually? Yet this would never enter the official documentation, with the one major exception below.
---
CIA document and page number: 140393, p. 1
Title: [Deleted]
Date: 9 July 1951
Link to view image of original: Click here
On 2 July 1951 approximately 1:00 p.m. the instruction began with [deleted] relating to the student some of his sexual experiences. [Deleted] stated that he had constantly used hypnotism as a means of inducing young girls to engage in sexual intercourse with him. [Deleted], a performer in [deleted] orchestra, was forced to engage in sexual intercourse with [deleted] while under the influence of hypnotism. [Deleted] stated that he first put her into a hypnotic trance and then suggested to her that he was her husband and that she desired sexual intercourse with him.
Note: This document shows that an instructor being used by the CIA took advantage of his skill in hypnosis to sexually abuse young women without their having any knowledge of being abused. How many CIA hypnotists did likewise? Do you think a man involved in these programs might take advantage of a beautiful, young woman knowing she would not remember afterward? Note that for some reason this document is not available in the CIA's three CD set and must be ordered individually at this link. See the What You Can Do section at the end of this page for suggestions on how we can stop this abuse.
---
CIA document and page number: 17441, p.8
Title: Continuation of Studies of Hypnosis and Suggestibility
Date: Unknown
Link to view image of original: Click here
Preliminary clinical research during 1955-56 has yielded promising leads in terms of knowledge of how hypnotizability can be influenced by pharmacological means. Experiments involving altered personality function as a result of environmental manipulation (chiefly sensory isolation) have yielded promising leads in terms of suggestibility and the production of trance-like states. There is reason to believe that environmental manipulations can affect tendencies for dissociative phenomenon to occur.
Note: "Dissociative phenomenon" refers to the ability of a person's consciousness to leave and a new consciousness enter, thereby facilitation the creation of "alter" or multiple personalities. Besides hypnosis, drugs and electric shocks were developed as means to facilitate the creation of Manchurian Candidates.
---
CIA document and page number:17748, pp. 1, 2, 4, 6-9
Title: Report of Inspection of MKULTRA
Date: 26 July 1963
Link to view images of original: Page 1, Page 2, Page 4, Page 6, Page 7, Page 8, Page 9.
It was deemed advisable to prepare the report of the MKULTRA program in one copy only, in view of its unusual sensitivity. The MKULTRA activity is concerned with the research and development of chemical, biological, and radiological materials capable of employment in clandestine operation to control human behavior. MKULTRA was authorized by then Director of Central Intelligence [DCI], Allen W. Dulles, in 1953.
The concepts involved in manipulating human behavior are found by many people both within and outside the Agency to be distasteful and unethical. Nevertheless, there have been major accomplishments both in research and operational employment. Some MKULTRA activities raise questions of legality implicit in the original charter. A final phase of testing of MKULTRA products places the rights and interests of U.S. citizens in jeopardy. Public disclosure of some aspects of MKULTRA activity could induce serious adverse reaction in U.S. public opinion. The DCI's memorandum … exempted MKULTRA from audit.
Over the ten-year life of the program many additional avenues to the control of human behavior have been designated by the TSD management [Technical Services Division – under which MKULTRA operated] as appropriate to investigation under the MKULTRA charter, including radiation, electro-shock, various fields of psychology, psychiatry, sociology, and anthropology, graphology, harassment substances, and paramilitary devices and materials.
TSD initiated a program for covert testing of materials on unwitting U.S. citizens in 1955. TSD has pursued a philosophy of minimum documentation in keeping with the high sensitivity of some of the projects. The lack of consistent records precluded use of routine inspection procedures and raised a variety of questions concerning management and fiscal controls.
There are just two individuals in TSD who have full substantive knowledge of the program and most of that knowledge is unrecorded. In protecting both the sensitive nature of the American intelligence capability to manipulate human behavior, they apply "need to know" doctrine to their professional associates and to their clerical assistants to a maximum degree.
Note: Why did only two people have full substantive knowledge of the program? Could it be that sex abuse and political manipulations behind the scenes were so severe that no one was to be trusted? Do you think we could trust those two individuals? CIA Director Richard Helms, upon hearing there would be a Congressional investigation, ordered the destruction of all documents from these unethical and at times illegal mind control programs in 1973. He did not realize, however, that incriminating evidence remained in the financial files of the agency, which are what you read here. We can only imagine what secrets the destroyed documents held.
---
CIA document and page number: 87624, p. 3, 4 (also appended to 17748, p. 32, 33)
Title: Two Extremely Sensitive Research Programs
Date: 3 April 1953
Link to view images of original: Page 3, Page 4
Approximately 6% of the projects are of such an ultra-sensitive nature that they cannot and should not be handled by means of contracts which would associate CIA or the Government with the work in question.
We intend to investigate the development of a chemical material which causes a reversible non-toxic aberrant mental state, the specific nature of which can be reasonably well predicted for each individual. This material could potentially aid in discrediting individuals, eliciting information, implanting suggestion and other forms of mental control.
In a great many instances the work in field (a) must be conducted by individuals who are not and should not be aware of our interest. In all cases dealing with field (b), it is mandatory that any connections with the Agency should be known only to an absolute minimum number of people who have been specifically cleared for this purpose.
Experience has shown that qualified, competent individuals in the field of pharmacological, physiological, psychiatric and other biological sciences are most reluctant to enter into signed agreements of any sort which connect them with this activity since such a connection would jeopardize their professional reputations. Even internally in CIA, as few individuals as possible should be aware of our interest in these fields and of the identity of those who are working for us. At present, this results in ridiculous contracts, with cut-outs, which do not spell out the scope or intent of the work.
Note: In the three CD set, this document is found appended to document 17748 on pp. 30 to 37.
---
CIA document and page number: 190885, p. 1
Title: None Given
Date:1 January 1950
Link to view image of original: Click here
Drug Project – A project in the isolation and synthesis of pure drugs for use in effecting psychological entry and control of the individual.

Drugs and electricity – Research work on the effects of lysergic acid [LSD] on animals. Use of electric shock and the encephalograph in interrogation. Particular emphasis on the detection and prior use of electric shock and the 'guaranteed amnesia' resulting from electric shock.

Hypnosis – Investigation of the possibilities of hypnotic and post-hypnotic control.
---
CIA document and page number: 140394, pp. 2, 3 (not available in CD set, order individually here)
Title: Interview with [Deleted]
Date: 25 February 1952
Link to view full text of both pages: Click here
Q: What are your experiences in general with hypnotism?

A: I have been a professional hypnotist for at least 15 years. At present, I am employed on a very confidential basis two days a week.

Q: Can you obtain information from an individual, willing or unwilling, by hypnotism?

A: Definitely, yes. Many of the medical cases I work on are involved in obtaining personal, intimate information, and through hypnotism, I have been quite successful in obtaining this. If an individual refuses to co-operate with hypnosis, the doctors with whom I work use drugs, always sodium amytal.

Q: How far do you think individuals could be controlled by hypnosis?

A: This is a very difficult subject. Post-hypnotics will last twenty years and will be very strong if re-enforced from time to time.

Q: Have you ever had any experience with drugs?

A: Yes, many times. I have worked with doctors using sodium amytal and pentothal and have obtained hypnotic control after the drugs were used. In fact, many times drugs were used for the purpose of obtaining hypnotic control.

Q: Do you have any ideas that hypnotism could be used as a weapon?

A: Yes, I have thought about this often. It could certainly be used in obtaining information from recalcitrant people particularly with drugs. It could be used as a recruiting source for special types of work. A good hypnotist running hypnotic shows for entertainment would pick up a great many subjects, some of whom might be exceptionally good subjects for us. These subjects could easily be tabbed and put to use.

Q: Have you ever been able to produce hypnosis without an individual's knowledge?

A: Yes, through the relaxing technique and on rare occasions [I've] been able to produce hypnotism against a person's will. However, you cannot count on this and to attempt to attach an individual who did not want to be hypnotized alone would be almost an impossible task. In that type of case, I would use sodium amytal and/or sodium pentothal.

Q: How effective are post-hypnotics; over what distances and time can they be effective?

A: Properly used post-hypnotics will last twenty years. They can be made more effective by re-enforcement from time to time. Post-hypnotics are not affected at all by time or travel or distance away from the person who placed the post-hypnotic. As a rule, post-hypnotics should be 100% effective in good subjects.

Q: Can individuals be made to do things under hypnosis that they would not otherwise?

A: Individuals could be taught to do anything including murder, suicide, etc. I do believe that you could carry out acts that would be against an individual's moral feelings if they were rightly, psychologically conditioned.
Note: Individuals can be hypnotized without their knowledge. They can be programmed to commit murder, suicide, and much more. Think about the implications. How many "suicides" of important people we've heard in the news were not really suicides? How many murders were committed by people who didn't even realize they were assassins? How much has this technology been used to manipulate world politics? Think about the Kennedys, Martin Luther King, Jr., and possibly those involved with 9/11 and other major terrorist attacks. Note this document is not available in the three CD set and must be ordered individually at this link.
---
CIA document and page number: 140401, pp. 6, 7 (not available in CD set, order individually here)
Title: Special Research, Bluebird
Date: 1 January 1952 (approximate)
Link to view full text of both pages: Click here
Set out below are specific problems which can only be resolved by experiment, testing and research.
Can we obtain control of the future activities (physical and mental) of any given individual, willing or unwilling by application of SI [sleep induction] and H [hypnosis] techniques?
Can we create by post-H control an action contrary to an individual's basic moral principles?
Can we in a matter of an hour, two hours, one day, etc., induce an H condition in an unwilling subject to such an extent that he will perform an act for our benefit?
Could we seize a subject and in the space of an hour or two by post-H control have him crash an airplane, wreck a train, etc.?
Can we by H and SI techniques force a subject (unwilling or otherwise) to travel long distances, commit specified acts and return to us or bring documents or materials?
Can we guarantee total amnesia under any and all conditions?
Can we "alter" a person's personality?
Can we devise a system for making unwilling subjects into willing agents and then transfer that control to untrained agency agents in the field by use of codes or identifying signs?
Is it possible to find a gas that can be used to gain SI control from a gas pencil, odorless, colorless: one shot, etc.?
What are full details on "sleep-inducing machine"?
How can sodium A or P or any other sleep inducing agent be best concealed in a normal or commonplace item, such as candy, cigarettes, liquer, wines, coffee, tea, beer, gum water, aspirin tablets, common medicines, coke, tooth paste?
Can we, using SI and H extract complicated formula from scientists, engineers, etc., if unwilling?
Note: Reading all of the declassified CIA documents listed in this essay suggests that the answer to most, if not all of the questions above appears to be yes. Note that sleep inducing agents were being placed in candy, aspirin, Coke, and more. Think about the implications if even just a few of the men in these programs decided to use such things outside of the office to manipulate others for their personal benefit. It's time that this information be made public so we can all be aware of what's going on and work to stop the abuses. Note for some reason this document is not available in the three CD set and must be ordered individually at this link.
---
Science Digest Article, pp. 44 – 53 (Not a CIA document, but related to the mind control programs)
Title: Hypnosis Comes of Age
Date: April 1971
Link to view full text of article: Click here
Psychologist G. H. Estabrooks reminisces about his long career as a hypnotist. Dr. Estabrooks discusses how he "programmed" American spies with hypnosis and how he helped businessmen and students with his skills. Dr. Estabrooks is a Rhodes Scholar. He took his Doctorate at Harvard and has authored many articles and books on clinical hypnosis and human behavior.
One of the most fascinating but dangerous applications of hypnosis is its use in military intelligence. This is a field with which I am familiar through formulating guidelines for the techniques used by the United States in two world wars. I was involved in preparing many subjects for this work during World War II.
One successful case involved an Army Service Corps Captain whom we'll call George Smith. Captain Smith had undergone months of training. He was an excellent subject but did not realize it. I had removed from him, by post-hypnotic suggestion, all recollection of ever having been hypnotized. Outside of myself, Colonel Brown was the only person who could hypnotize Captain Smith. This is "locking." I performed it by saying to the hypnotized Captain: "Until further orders from me, only Colonel Brown and I can hypnotize you. We will use a signal phrase 'the moon is clear.' " The system is virtually foolproof.
By the 1920's, not only had they learned to apply post-hypnotic suggestion, [they] also had learned how to split certain complex individuals into multiple personalities like Jeckyl-Hydes.
During World War II, I worked this technique with a vulnerable Marine lieutenant I'll call Jones. Under the watchful eye of Marine Intelligence, I spilt his personality into Jones A and Jones B. Jones A, once a "normal" working Marine, became entirely different. He talked communist doctrine and meant it. He was welcomed enthusiastically by communist cells, was deliberately given a dishonorable discharge by the Corps (which was in on the plot) and became a card-carrying party member.
The joker was Jones B, the second personality, formerly apparent in the conscious Marine. Under hypnosis, this Jones had been carefully coached by suggestion. Jones B was the deeper personality, knew all the thoughts of Jones A, was a loyal American, and was "imprinted" to say nothing during conscious phases. All I had to do was hypnotize the whole man, get in touch with Jones B, the loyal American, and I had a pipeline straight into the Communist camp.
Note: This article shows that in the 1920s, U.S. military intelligence had already developed the capability to cause split personalities. The created super spy or Manchurian Candidate has been a reality for nearly a century, yet very few people know anything about it. These unknowing spies could plant bombs, provide sexual favors, and even assassinate top political leaders. Consider that many countries and key powerful, elite groups have had and used this technology for many decades. Watch the movie Manchurian Candidate to see how real it is.
---
Brief Summary
After reading all of these revealing documents, you may now understand why there is a major part of our history which has never been written. You may better understand how the Kennedy and King assassinations, 9/11, and other terrorist acts were likely manipulated. Beautiful young women could be programmed to seduce, influence, and if necessary even poison top political leaders. And remember certain powerful, elite groups who have access to large volumes of money also have access to these technologies and often are secretly using them to battle each other. There is an entire hidden history of our world of which few are aware.
For a highly revealing documentary showing powerful evidence of child sexual abuse by powerful elites leading up the steps of Congress, see Conspiracy of Silence available here. For an astonishing, yet inspiring 10-page summary of a revealing book by a woman who once served top politicians sexually and more as a Manchurian Candidate, click here. By choosing to be aware of such matters and to spread the news on the importance of bringing all this to light, we can make a big difference. And if you are feeling overwhelmed by all this information, please click here
https://www.wanttoknow.info/mind_control/cia_mind_control_experiments_sex_abuse
\\][//